Soffit & Fascia in Pittsburgh, PA
Soffit
Tired of maintaining the eaves and overhangs of your home? Soffit provides a beautiful finished appearance while providing the ventilation you need to remove excess heat and humidity from eaves, overhangs and attics. Mt. Pleasant Window and Remodeling works primarily with Charter Oak by Alside to provide you with the most rigid vinyl soffit on the market.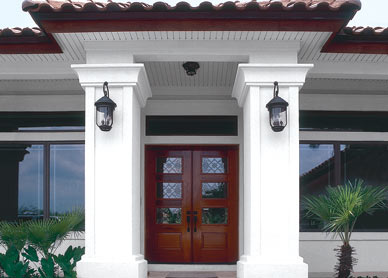 Charter Oak features include:
Available in 26 colors
Lifetime Limited Warranty
Revolutionary TriBeam® Design
Charter Oak delivers an exceptionally even course line while resisting sagging and twisting over long runs, even over uneven surfaces. Charter Oak soffit is an attractive, low-maintenance option anywhere you want to create high impact visual appeal, such as porch ceilings and overhangs. In your eaves, aeration openings hidden inside the panel's grooves provide the air flow that reduces heat and humidity build-up in attics. Adding proper ventilation to your attic can reduce your heating and cooling costs.
Interested in other home improvement options from Mt. Pleasant Window and Remodeling?
Contact Us Today to Update Your Home with Soffit
Contact us at 724-264-3252 today to update the look of your home by installing custom soffit to your eaves, overhangs and attics or complete our contact form to have one of our design consultants call you to set up your complimentary consultation.
Contact Mt. Pleasant Windows Today!
Looking for a price? Get a no cost, no obligation!
Free Estimate!