Sliding Patio Door Installation in Pittsburg, PA
Kensington Sliding Patio Door Installation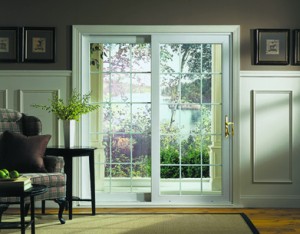 The Kensington Sliding Patio Door is an attractive way to extend your rooms ambiance and bring the outside view into the home. Each door is custom made with the finest quality and craftsmanship to give you years of maintenance-free enjoyment.
Available in interior and exterior solid colors of white or tan, the Kensington Sliding Patio Door is offered in a 2, 3, or 4 panel configuration. Every model is engineered with twin tandem, bottom-mounted rollers on a state-of-the-art monorail system allowing a smooth opening and tight closure. They also come standard with fully welded door panels, multi-point locking mechanisms and tempered safety glass.
A large selection of styles, colors, accessories, and energy efficient glass options have become extremely important. Kensington Sliding Patio Doors allow the designer in you to come alive with a variety of options — from high performance glass to wood-grain interior laminates. In addition to the base colors of white and tan, our "Colorscape" option has four exterior painted finishes to choose from.
Maintenance Free Interior Wood Grain Laminates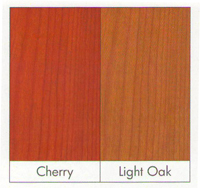 Patio doors experience high traffic use. Our realistic wood-grain laminates offer the look of real wood with the added benefit of durability and scratch resistance. Give your doors the look of real wood — without maintenance headaches — with Natural Wood-Grain laminates. Available in two options, light oak and cherry.
Interior/ Exterior Colors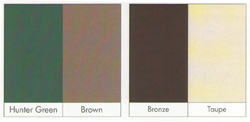 The color of our vinyl sash and frame is solid throughout — so it will never chip, peel, or need to be painted. Available in base colors of white or tan. Or choose an optional "Colorscape" exterior finish.
Want to add function & light to your home?
Call us today to add a Kensington HPP sliding glass door to your home or complete our contact form. You'll love our designs and options we have to offer.

Contact Mt. Pleasant Windows Today!
Looking for a price? Get a no cost, no obligation!
Free Estimate!