Garden Windows in Pittsburgh, PA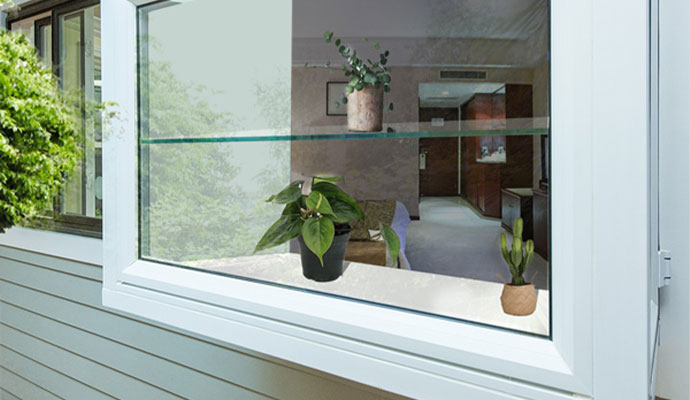 Garden Window
Garden windows are windows that protrude out to the yard. Because of how they look, garden windows are commonly installed in kitchens over the sink. However, they can be placed wherever you like. Garden windows also have a number of advantages, which include:
Better Lighting and Ventilation
Garden windows may look small but, because of the protrusion, they bring in more light than flat windows. Garden windows also provide ample air flow when they're open. Their openings are found on the sides, which catches cool air that flows along the property.
Gives you Additional Shelf Space
Garden windows are designed with shelf space, which you can use to your advantage. Adding garden windows in the kitchen gives you an extra location to place all your spices, while garden windows in living areas make perfect areas to place potted plants.
Installs Easily
Garden windows aren't complicated. They're designed to fit into an existing window space and are available in easy-to-install kits. However, it's better to let the professionals handle the installation process to ensure that the entire procedure goes smoothly.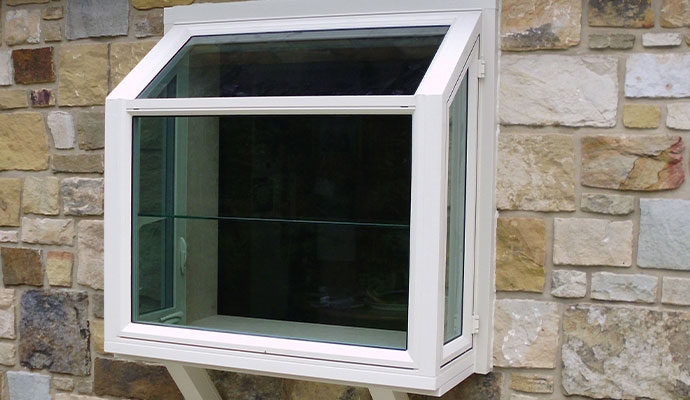 Garden Window
Adds to Property Value
Not only do garden windows improve the atmosphere of your indoor environment, but they're also beautiful to look at. If you're planning to sell your home, garden windows make good investments because they significantly add to your property's value.
Professional Garden Window Installation
Though garden windows are known for their protruding feature, it can also be considered a disadvantage. If the windows are installed incorrectly, your property could encounter structural problems and high heat gain.
Contact Mt. Pleasant Window and Remodeling if you're looking for replacement garden windows for your Pittsburgh, Pennsylvania property. Our company offers high-quality and beautifully styled garden windows from various trusted brands. We also offer professional window installation service, so you can experience the benefits that garden windows provide, without doing all the work. Give us a call at 724-264-3252 for a free estimate today.