Window, Door & Siding Replacement in Adamsburg, PA
Adamsburg, PA is a borough in Westmoreland County with a population of 172 according to the 2010 census. House values in Adamsburg are lower compared to the state and country averages but house values are growing at a faster rate compared to the country average.
Many homes in Adamsburg were built in the 1950s or earlier, followed by a subsequent housing boom in the 1980s. That suggests there is an excellent opportunity to increase housing values in Adamsburg through home improvement services provided by Mt. Pleasant Window and Remodeling Co.
We have over 40 years of experience in the home improvement industry and we can help you make wise decisions to fit your home decor and your budget. While the idea of taking on a major home improvement project can be daunting, the proven pros from Mt. Pleasant Window and Remodeling Co. can make it an easy and pleasant experience for you.
We are a Better Business Bureau accredited business and a Lead-Safe Certified Firm certified by the EPA. We have received the Super Service Award in 2012 and again in 2013. You can be sure that you are working with reliable professionals when you choose Mt. Pleasant Window.
Siding Repair & Window Installation by Mt. Pleasant Window in Adamsburg, Pennsylvania
We are the go-to firm when it comes to window replacement and home renovation in Adamsburg, PA and its neighboring communities. Below are just some of the services we offer in Adamsburg:
Window Replacement & Installation - Windows contribute immensely to the appearance of a home. Replacing windows is also excellent for increasing the value of a property. But there's more to that than just the increased home value. Newer window models are designed for high energy efficiency. They are highly-insulated so the cooled or heated air inside the home stays inside and you save money on heating and cooling costs. Please call us for more information about our window replacement services.
Contact Mt. Pleasant Windows Today!
Looking for a price? Get a no cost, no obligation!
Free Estimate!
Entry Door Replacement - The first thing that visitors will see when they come over is your entry door. Would you like to make a good first impression? Then it's probably a good idea to upgrade your entry door. Not only will your home benefit from the updated look, but you'll also make it more insulated and secure.
Siding Installation & Repair - The newer sidings that you can get from Mt. Pleasant Windows are maintenance-free. You don't have to repaint them. And they offer improved insulation so your home stays comfortable without you spending too much on energy.
Financing Services - We understand that home improvement can be a significant investment. That's why we make it easier for you by offering financing services. Call us today for more information.
Trust Mt. Pleasant Windows to Upgrade Your Entry Door in Adamsburg
When you a new entry door, fresh siding or a replacement set of bay windows in Adamsburg, PA, trust only Mt. Pleasant Windows and Remodeling Co. When you need our services, give us a call at 724-264-3252 or use our contact us page to send us a short message.
Blogs related to Adamsburg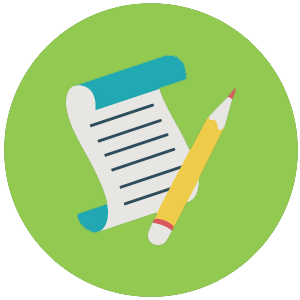 Replacing Windows during Winter
Window Replacement in the Winter Some people think that window repair, window replacement and installation services come to a halt during colder seasons. Most window installations are schedule in warmer seasons since rain, snow and other seemingly disrupt
5 Simple Ways to Get the Most out of Smaller Rooms
Making a small living space feel and look cozy is challenging but it isn't impossible. These five simple ways prove that you can find something that can make the room more functional without having to spend too much.