Window Replacement and Remodeling Services in Uniontown, PA by Mt. Pleasant Windows
Uniontown, PA is a city located in the county of Fayette County with a population of 10,372 as of the 2010 census. House prices in Uniontown are lower compared to the rest of Pennsylvania and even compared to the rest of the United States. If you are considering buying a property in Uniontown, you'll have more funds for home improvement. And the company to trust when it comes to window replacement is none other than Mt. Pleasant Windows.
Mt. Pleasant Windows is unbeatable when it comes to experience, quality, stability, and reputation. We are accredited by the Better Business Bureau (BBB). We are also certified Lead Safe by the EPA. We've also received the Buyer Services Award from Angie's list twice in a row in 2012 and 2013. We can help you with all your home remodeling needs from the initial planning to the actual work. We understand that a remodeling project can be stressful if you don't find the right contractor. With Mt. Pleasant Windows, you can be sure that you are working with reliable professionals.
Mt. Please Windows Provides Siding Replacement Services in Uniontown, PA
Don't settle for just any contractor for your home improvement project. Choose only Mt. Pleasant Windows. Here are some of the services that we provide in Uniontown, PA.
Window Replacement Services - One of the easiest ways to upgrade the look of a home, increase its value, and make it more energy efficient in one fell swoop is to replace windows. The modern windows we have available now have more safety features compared to older window models. They're easy to open and close from the inside, but they're hard to break into from the outside. Newer window models are also highly energy efficient. They are well insulated and some models even reflect heat and UV light, the kind of light that makes upholstery fade.
Entry Door Replacement - Most homes in Uniontown were built in the 1960s and earlier. If you haven't replaced your entry door yet since it was built, it's the right time to do it now. Newer door models are more secure and are better insulated compared to older models. Since the entry door is the first thing your visitors will see entering your home, you'll make a good first impression by upgrading your door.
Siding Installation - Installing sidings has many benefits. One is that you won't have to repaint your exterior walls every so often. The sidings we install are also easy to clean so you'll save time. Sidings also add to better insulation and add value to your home.
Mt. Pleasant Windows Provide Patio Door Installation Services in Uniontown, PA
Aside from the services mentioned above, Mt. Pleasant Windows also provides patio door installation services in Uniontown, PA. For more information about our service, please visit our Contact Us page to send us a message or give us a call at 724-264-3252.
Customer Reviews from Uniontown
Completed Jobs from Uniontown
Blogs related to Uniontown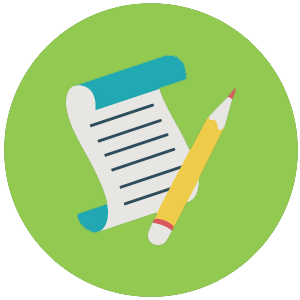 How Much Do You Know About Your Doorway Needs
What do you Need for Your Doorway? Mount Pleasant Window, Door & Siding is here for all of your window, entry door, and other remodeling needs. There are both obvious and inconspicuous signs that you are in need, for instance, of a new entry door upgrade