Window, Door and Siding Replacement Services in Salem, PA
Do you feel like your home's windows need replacing? Or perhaps it's your door that's showing its age and as such needs to be swapped out for a new one? Maybe it's your house's sidings that need refreshing. Whichever the case, don't waste your time and energy by trying to do it yourself, no matter how tempting it may seem. It's always best to leave the installation of your new door, siding, or windows to an agency that specializes in all three.
For this exact purpose, you can't do any better than by going with Mt. Pleasant Windows and Remodeling. We are a professional windows, door, and siding replacement company with the experience, expertise, and equipment to finish your home improvement job to your complete and utter satisfaction. Call us right now at 724-264-3252 and we'll help you get one step closer to the home of your dreams, especially if you're in the Salem, Pennsylvania area or any of the surrounding cities.
Why Rely Upon Mt. Pleasant Window and Remodeling
Mt. Pleasant Window and Remodeling has been in the business of providing high quality window, door, and siding replacement services for the citizens of Pennsylvania for nearly forty years. As such, you can rest assured that we have the experience and expertise needed to set up your new windows, doors, or house sidings properly and correctly. What's more, we always make it a point to treat every home we work on like it was ours, so you can bet that we're going to be extremely careful and considerate when going about our job.
As a leading name in windows, door, and siding replacements, we ensure that each member of our crew is fully licensed, bonded, and insured to deliver the kind of service we provide. What's more, they are all professionally-trained in the latest and most efficient installation techniques, as well as in the use of our sophisticated equipment. All this means that your freshly-installed home furnishing will not only look good, but stand strong against all sorts of weather or abuse. You will never have to worry about them suddenly coming loose or falling away from their mountings with us on the job.
Expert Windows, Door, and Siding Replacement Services in Salem, Pennsylvania
One of the most challenging tasks for any homeowner is to install a major fixture in their home, such as a new set of windows, a door, or siding. There's a lot of things that can go wrong in the process, which can prevent the newly-installed fixture from improving the functionality and ambience of the room. Do the right thing and rely on a professional installation firm such as Mt. Pleasant Window and Remodeling instead. Here are some of the services we offer:
Call Upon Mt. Pleasant Window and Remodeling For All Your Home Improvement Needs
Don't waste your time or energy trying to install your windows, doors, or siding by yourself. When it comes to such major home improvement efforts, always go for the proven and experienced experts. Visit our Contact Us page or call us at 724-264-3252 right away and our highly-qualified professionals will attend to you right away for your free consultation and estimate for your property in Salem, PA. We're also available on call to answer any inquiries that you may have about any of the services we offer.
Blogs related to New Salem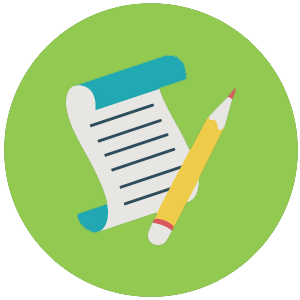 Mt. Pleasant Window Wins Big in Tribune Review Readers' Choice Award
We Won The Reader's Choice Award! Mt. Pleasant Window is proud to announce that they have again been awarded the Readers' Choice Gold Award in the category of windows in the Fayette-West area. This award is voted on by the readers of Trib Total Media,