Sliding doors are pretty common in many homes, but some property owners think that they aren't worth checking out. People have their own opinions on this door style, and they might confuse you when you're trying to decide whether to get it or not. Thankfully, you'll have an easier time making a decision once you've read the pros and cons of sliding doors.
The Pros
Enhances Indoor Space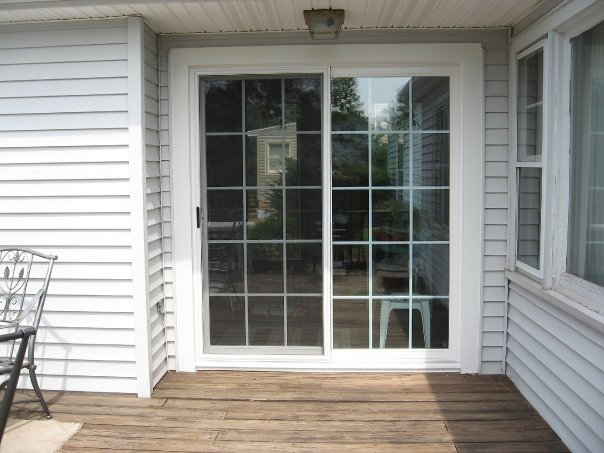 Very few doors can expand your indoor environment flawlessly, and sliding doors are part of that category. They create the illusion of a bigger space by bringing in more sunlight in the room, making your kitchen or living room feel more open than it actually is.
Easy to Operate
Unlike the typical door styles, sliding doors don't require a lot of space to open, so they're easier to use than traditional doors. You won't have to worry about the sliding door hitting furniture or knocking things over. Plus, you can leave it open when entertaining guests, so they can easily get in and out of your property.
Maintenance Is a Breeze
Sliding doors are mainly large panes of glass, so minimal maintenance is required to keep it operating smoothly. High-quality sliding doors, however, require virtually zero maintenance. They open easily and don't make noises when moving across the railing.
The Cons
Initial Price

If you're going for high-quality sliding doors, be prepared to shell out a lot of cash. They're quite a hefty investment, but you're paying for their durability and energy efficiency. However, once they're installed, you don't have to worry about costly maintenance or repairs.
Opens Halfway
You really can't open sliding doors "fully" because you can only operate one side at a time. This design can make it difficult to ventilate your property. Additionally, it can be confusing for those without experience with sliding doors. And because of its window-like appearance, it can be difficult to determine if it's open or closed, particularly for children or people with bad eyesight.
Security Liability
Although the panes of glass are easy to clean, they're also a high security and safety risk. Burglars can break them, and kids can run into them if they aren't careful. Luckily, the latest sliding door designs feature impact-resistant glass, modern locking mechanisms, and multiple safety fixtures. If you want to keep children or your pets from running into them, you can cover the lower half with a colored screen.
Now that you know the pros and cons of a sliding door, all you have to do is make the call. If you don't think a sliding door is right for you, there are other doors you can choose from. However, if you think that a sliding door is a perfect fit for your property, contact Mt. Pleasant Window & Remodeling today. Our sliding doors are custom made to fit your property and feature maintenance-free interior wood grain laminate options. We also offer other entry and patio doors if you're looking for other door styles. Just give us a call at 724-264-3252 and we'll gladly help you pick out a door and install it for you. Our services are available to properties in Pittsburgh, Pennsylvania.
Subscribe to Mt. Pleasant Window & Remodeling Co.'s Blog