Covering your home with new siding is one way to protect it from harsh weather and the outdoor elements. However, not all siding options will suit your property. When choosing a type of siding, you need to consider more than just the cost. You also have to think about the durability, water resistance, and aesthetic as well.
To help you with your search, it's good to familiarize yourself with the different types of siding used for homes. Knowing their advantages and disadvantages will narrow down your choices until you find one that fits your home, budget, and lifestyle.
Vinyl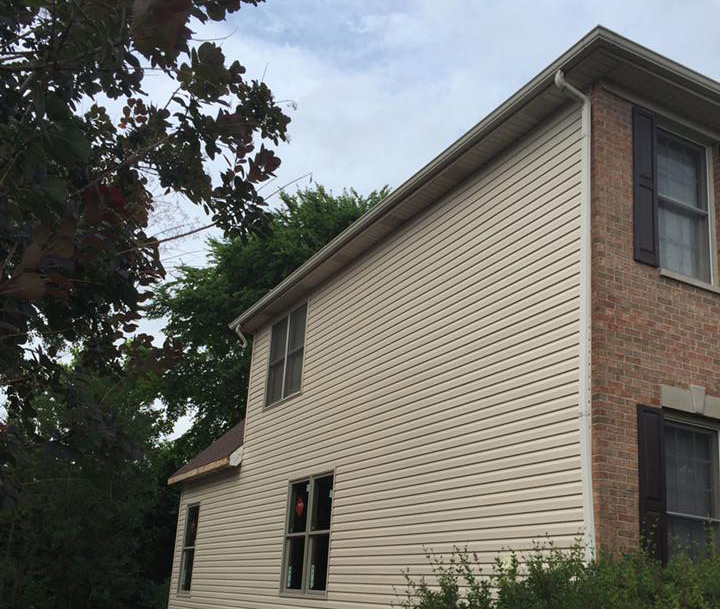 Vinyl siding typically lasts around 30 to 40 years. It's also the cheapest option, so it's no wonder why many property owners choose it. Vinyl siding comes in a variety of colors and textures that are all easy to clean and maintain. However, it isn't waterproof and is susceptible to dents and dings. You also can't have it recolored once it's installed.
Fiber Cement
Another popular siding option is fiber cement. This material is created from a mixture of sand, cement, and wood fibers. It's meant to mimic the look and feel of natural wood siding but without the demanding maintenance schedule. It also won't encourage any insect damage and is extremely fire resistant. Fiber cement will not fade or chip and is guaranteed up front for 15 years. Plus, it's very versatile, offering various designs, color options, and finishes.
However, fiber cement isn't as cheap as vinyl. It also needs to be repainted every 12 to 15 years. In addition, installing fiber cement is a two-man job as the material is quite heavy.
Wood
Wood siding gives your home that beautiful and natural exterior appearance. It's one of the greenest siding options because it's sustainable, recyclable, and renewable. Wood siding also comes in limitless stains and paints. Plus, it's easy to install and replace in small quantities, reducing the overall time and labor costs.
Nevertheless, this material requires high maintenance – especially when it's painted or stained. Staining should be done every 2-3 years while painting is 4-5. Wood siding isn't fire resistant and is prone to damage like termites, mold, and insect infestation.
Brick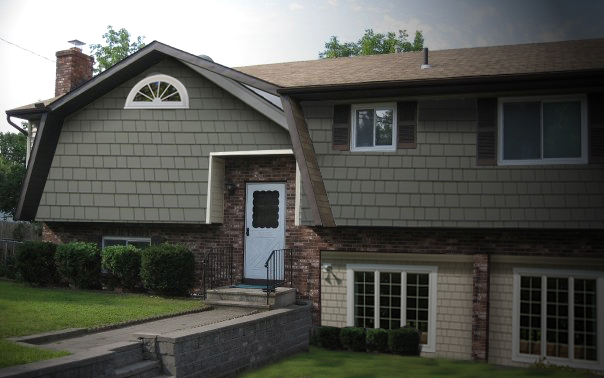 Brick is one of the more expensive siding materials out there, but its rustic appeal will last you a lifetime (100+ years). Brick siding doesn't need to be painted and weathers beautifully over time. It's also highly fire resistant and won't experience any termite or insect damage. Because of its durability and resistance to common siding damage, home insurance is relatively cheaper for properties with this siding material.
Brick siding, however, takes a long time to install if you're doing it alone. Its mortar joints also need to be replaced as they can deteriorate in the future. In addition, once you've decided on the type of brick you want, you're stuck with it because repainting it isn't allowed.
Stone
Stone siding is the most expensive option in this list, and for good reason. Not only does stone last a lifetime but it's impenetrable as well. It's resistant to moisture damage, extreme temperatures, and fires. It also doesn't require pressure washing, so it's easy to maintain.
In spite of this, stone siding isn't perfect. Natural stone siding requires a lot of installation time and heavy labor, bumping up its cost as a result. Other stone siding materials like stone veneer and faux stone are also difficult to work with. Faux stone doesn't adapt well to extreme temperatures while stone veneer can face moisture problems.
With the right siding material, your property will not only look stunning but it'll also be protected from the outside elements. If you need help looking for the perfect siding, contact Mt. Pleasant Window & Remodeling today. We offer various types of siding, such as:
Vinyl and Insulated vinyl siding
Shake & scallops
Soffit & Fascia
Railing
Just give us call for free estimates. Our services are available to properties in Pittsburgh, Pennsylvania.
Subscribe to Mt. Pleasant Window & Remodeling Co.'s Blog